Something went wrong, please contact us!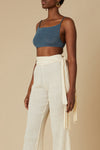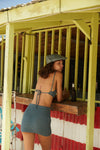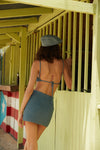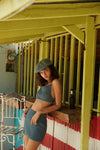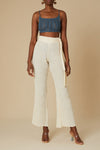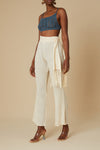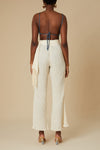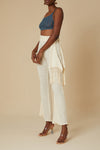 RICO TOP CAY
$171.50
$245.00
FINAL SALE
100% Pima Cotton Crochet
The Rico cropped top is taking us back to the early 90s. Designed to be worn with the Rico Mini Skirt and Rico Button-Up for the total Cuban look.
100% Pima Cotton Crochet
Handmade by Peruvian women in a small village just outside of Lima, allowing them to help fund their children's studies and the maintenance of their homes.
In this day and age brands usually would turn to machine-made fabrics for styles like this as it takes hours to weave just one piece, the ladies who create these beautiful dresses are extremely grateful as they see that their handmade work is still valid by customers.
Made in Peru.
Dry clean only.
FREE express worldwide shipping on all orders over $600 USD.
FREE standard shipping and FREE returns on all US orders over $250 USD.
Bio-degradable & compostable packaging.
For further information please read our shipping and return policies, located at the bottom of our site.
COLOR: Cay